Ozone in Air Treatment
The safe factor is that since ozone has a very short half life, there is no toxicity either in the foods nor in the environment.
Pleasant ambience
The process of purification is completely natural without any chemicals
Kills bacteria
Destroys all kinds of odour, including factory fumes, chemicals
No Harmful byproduct
Eliminates odour without producing any hazardous byproduct
Eliminates Odour Complaints
Eliminates odour through a natural purifying process
Improved Air Quality
Removes allergy causing pollens, microbes, molds and mildews
High speed blower
High speed blower to cover long distance and easy to use
Containerized Ozone System
Complete Ozone Skid System
Bottled Water Ozone System
Trusted Customer Partnerships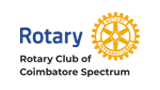 Need Help?
We are here to help you anytime
Most trusted brand across the globe with a footprint in 50-plus nations.