Ozone in Water Purification
The safe factor is that since ozone has a very short half life, there is no toxicity either in the foods nor in the environment.
Control of Odour
Ozone enables rapid treatment and control of odour which affects the quality & safety of water
Kills bacteria
An ozone treatment is capable of destroying pesticides and chemical residues in wash water
Improves taste of the water
Ozone is very effective against essentially all taste and odour causing organic materials and oxidizable inorganic
Remove bacteria
Dissolved ozone is used to wash meat and poultry to remove bacteria and extend refrigerated shelf life
Safe Water
Ozone does not produce any undesirable secondary effects like other oxidants
Ozone increases shelf life
Ozone gas is used in meat coolers to inhibit microbiological growth and extend shelf life
Containerized Ozone System
Complete Ozone Skid System
Bottled Water Ozone System
Trusted Customer Partnerships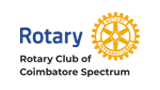 Need Help?
We are here to help you anytime
Most trusted brand across the globe with a footprint in 50-plus nations.