Built-in for present-day demands, OxyMo is a robust, fail-safe reliable medical-grade oxygen contractor with advanced features that deliver high-level oxygen purity.
Smart Display
Get access to real-time data, monitor oxygen purity & outflow, and take account of cumulative working hours.
Oxygen Purity Alarm
When there is a decrease in oxygen purity, the machine automatically alerts with an audio & visual alarm.
Rapid PSA Technology
Attain the highest oxygen purity level (93%±3%) with PSA technology in a cost-cutting & energy-saving manner.
Compact & Sturdy
The sleek, lightweight metal finish enclosure is easy to move, safe, durable, and toughened.
Durable Metal Cannula
Metal finish cannula connector warrants unwavering optimum oxygen output and is long-term durable.
Energy Efficient
Low power consumption and low heat emittance compared to other models in the market.
Technical Specifications
| Model | OxyMo-5 | OxyMo-10 |
| --- | --- | --- |
| Oxygen Flow | 5 LPM | 10 LPM |
| Input Power | 230 V AC, 50 Hz | 230 V AC, 50 Hz |
| Power Consumption | 400 W | 700 W |
| Oxygen Purity | 90 – 96% | 90 – 96% |
| Sound Level | < 48 db | < 48 db |
| Dimension (LxWXH) | 380 x 350 x 575 mm | 390 x 380 x 600 mm |
| Weight | 24 kg | 30 kg |
| Purity Indication | Normal, Low, Very Low | Normal, Low, Very Low |
Frequently Asked Questions
Faraday's Oxygen Concentrator enables real-time oxygen monitoring and assures the highest oxygen purity levels (93%±3%) with a lithium-based molecular sieve & highly efficient compressor.
The oxygen concentrator utilizes PSA technology, separates oxygen from the air with the highest purity, and delivers it to the user through the metal cannula.
Faraday's oxygen concentrator has a side door that allows easy maintenance, and low purity indicator/alarm calls for maintenance service. Cleaning the primary filter every two weeks and replacing them every six months is mandatory. Monitoring the HEPA filter every month and replacing it after 2000 working hours is essential. Replace the lithium-based sieve bed after every 10000 to 12000 working hours. Maintain proper ventilation & temperature in the room for effective machine functioning.
There are three indicators to monitor oxygen purity levels. The green light indicates normal purity levels, the yellow light indicates low purity levels, and the red light alerts very low oxygen purity levels. The machine needs a service check when the sound alarm alerts low purity levels.
Air purification before compression with three-stage filtration technology – primary filter, HEPA filter, and bacteria filter removes VOCs, odors, dust, germs, and bacteria, even particles small as 0.3 microns.
In addition to the product, avail 3 types of nasal cannulae and toughened humidifier bottles.
Trusted Customer Partnerships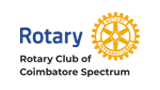 Installation and Service Support
Faraday's expert service team follows customer-friendly practices, works around the clock, provides solutions to service-related issues, and delivers support for installation and after-sales service across India. AMC service is valid for Indian customers.
20+
Expert Service Engineers
50000+
Product Installations
Most trusted brand across the globe with a footprint in 50-plus nations.